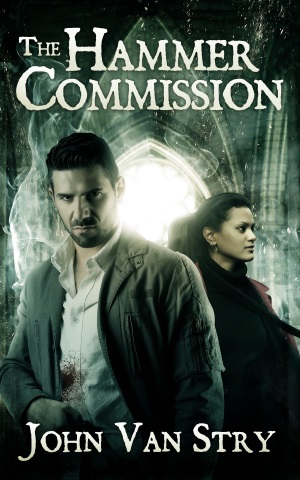 Hammer Commission - Book #1
Mark's job seems pretty dull, working as an investigator into crimes committed against Church property, theft of holy objects, vandalism; nothing terribly exciting but he does get to travel the world.
That's just the window dressing. Mark does work for the Church, but as an elite member of a thousand year old secret society that hunts down devils, demons, and other evils. His job is not just to find them, but to remove, dispel, or kill them: he's on the front lines of the secret ongoing war between Heaven and Hell. However as wars go, it has been a fairly easy one for the last few decades, with nothing seriously evil having been summoned since the last world war.
But all of that is about to change, and the question for Mark may not be can he survive, but can he survive long enough.




Omnibus of all Hammer Comission audiobooks at Audible
Audiobook at: Audible
---